Chiropractor in Bergen County
About Altman Wellness Center
Altman Wellness Center, located in Englewood, New Jersey, was founded by Dr. Dan Altman, D.C. Dr. Altman has been healing people with expert chiropractic care since 2001 and in that time, he has treated thousands of patients with conditions that range from minor annoyances to debilitating physical problems. We are 1 block away from one of New Jersey's leading hospitals and healthcare networks. Englewood Hospital deliver nationally recognized care in a community setting to residents of northern New Jersey and beyond.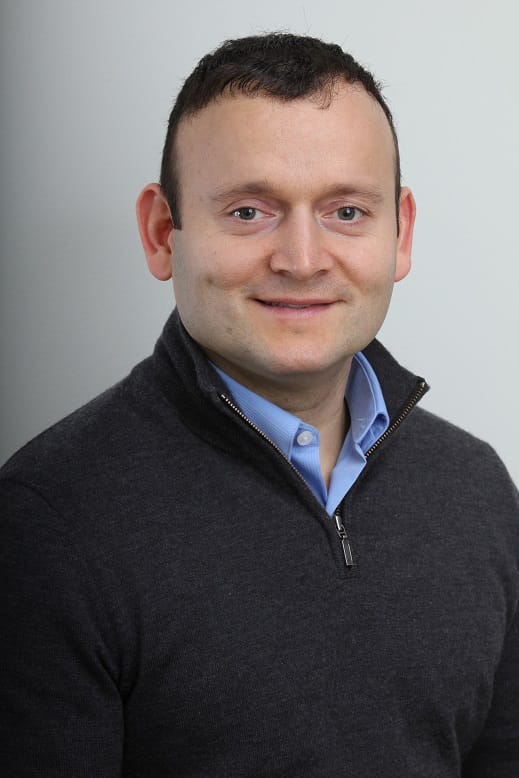 A series of personal health issues led
Dr. Altman on the path to a career as a licensed doctor of chiropractic.
Originally studying to become a pharmacist, Dr. Altman began suffering from health problems which were being treated with traditional medicine—without a positive outcome. That's when he decided to try chiropractic care. After two weeks of upper cervical adjustments he was completely cured of his conditions and knew he'd found his new chosen career.
"It turns out my atlas bone at the top of my spinal column, which controls everything in the body, was out of alignment. This was causing many serious symptoms in other places in my body," explains Dr. Altman. Today, he is one of only five chiropractors in the state of New Jersey trained in Upper Cervical Specific work to correct misalignments of the atlas bone.
After completing his bachelor's degree, Dr. Altman enrolled in Logan College of Chiropractic; he graduated from there in 2000. He opened his office in 2001 in Tenafly, New Jersey and moved the office to Englewood in 2003.
Dr. Altman recommends regular chiropractic checkups to ensure the vertebrae are all in the right place and the body's ability to self-heal is improved through periodic adjustments.
"My goal as a healthcare provider is to enable my patients to achieve their wellness goals. Think of me as a personal trainer for your spine. I train the spine to stay in alignment which in turn keeps your system and organs working at their best."
We're conveniently located in Englewood, New Jersey – less than a mile from Englewood Hospital and Medical Center and 3 miles west of Route 4. Our inviting office is in a colonial house, set back from the road at the corner of Engle Street and North Ivy Lane. It features an office suite filled with state-of-the-art chiropractic equipment and several large-scale aquariums filled with soothing tropical fish to welcome you.
Keeping you strong and healthy, and ensuring that your vital spinal and nervous systems are at their optimal best are the goals of modern chiropractic care. Chiropractors keep all systems at optimal levels, correcting subluxations and any communications that might block the exchange of vital information from nerves to body cells and systems. Our approach is natural and holistic. Our goal is always your best health.
Restore, reach and retain your optimal health through our physical therapy program. We'll design a plan to correct and maintain the right alignment, good posture, renewed strength, and physical activities for your body, health level, age, and lifestyle. Take advantage of our state-of-the-art exercise, weight and massage equipment as well as our nutritional counseling.
Lose up to a pound a day in our unique 30-day weight loss and nutritional program, and keep it off! At the end of our program, you'll not only lose the weight – you'll have more energy, sleep better and have a brighter outlook on life.
"When I was experiencing severe neck and back pain, I went to see Dr. Dan. I walked out of his office a new man. I have dealt with many chiropractors in NJ and Dr. Dan was the only one that was able to get rid of my pain for good. Another great thing about Dr. Dan is that he is always accessible and has great office hours."
"When I first came to the Altman Wellness Center I walked in dragging my right foot barely able to move it. Walking was not an option for me for over three years. After the second treatment with Dr. Altman, I spent the day walking around NY Botanical Gardens. I will never forget this, the next day I came in and hugged Dr. Altman. I have been getting better and better ever since. The Altman wellness center has been a huge help in my transition into a healthy lifestyle. Besides being able to walk I am also learning a lot from Yelena, the Holistic Nutrition Counselor there. Yelena has really opened up my eyes to new truly healthy ways of eating that are not restrictive and do not focus on calorie counting. I especially love the green smoothies she taught be about."
"When I first met you, I could barely walk a couple of feet and had constant low back pain radiating down my right leg. I was already signed up for surgery only two weeks away. I figured if I could at least have some temporary relief before the surgery it would be worth it. You told me that you could help. You held true to your word. To my surprise, I now have no pain, I am back to walking, hiking, bicycling and enjoying a pain free life. And the best part, no surgery! Your are a true professional and a very kind and caring person. Thank you for giving me my life back.!"
"I had severe stomach pain all day after lunch on January 18, 2013. I was scheduled to come see Dr. Dan Altman for a routine adjustment. My abdominal pain was so bad I could not even stand up. Dr. Altman adjusted my back and within 90 seconds I ran to the office bathroom and vomited 5 times. As soon as I stood up I felt great. Dr. Altman gave me a glass of water and smiled at me. I asked "Why are you smiling, what happened?" He explained that the brain was not properly signaling to the digestive system which gave my body a false sense of security. As soon as he unblocked my nerve misalignment, the commotion was re-established which allowed my brain to take over and do what was necessary. My digestive muscles got a command from the brain to get rid of the poison. I thanked Dr. Altman and left that office. When driving home, I passed the Englewood hospital, and was thinking that I was actually planning to go to the emergency room if I didn't experience any relief. In that case the emergency room would have given me pain killers for my pain in my stomach. That would cause me to have poison running through my body which would cause me a fever. To fix the fever they would have given me antibiotics which would not solve the root problem, which is the food poison circulating through my body. Clearly it was more cost effective to come to Dr. Dan Altman, that man is great. Thank you!"